Established in 2015, the River Valley Road Rally was founded by a team with the goal of creating the Ultimate Driving Experience.
Our event is an experience. Not just a drive, but to take part in something you never have before. The River Valley Road Rally captures more than a normal road rally, it captures what it means to be an automotive enthusiast.
We call it "the ultimate drive." It may sound like a slogan, but it's how we measure this annual event. The roads taken during this endurance, time-based rally will push even the most experienced driver. This event isn't limited to only those well-versed in road rallies, but aimed towards those that truly enjoy driving into the unknown.
Registration is exclusive to 75 teams. If you are interested in participating, you may apply under the 'Registration' tab.
EMAIL
info@thervrr.com
DATE
6.29.2019
Location
Undisclosed
Hours
M-Th 9a–5p
F 9–4p
Sa-Su na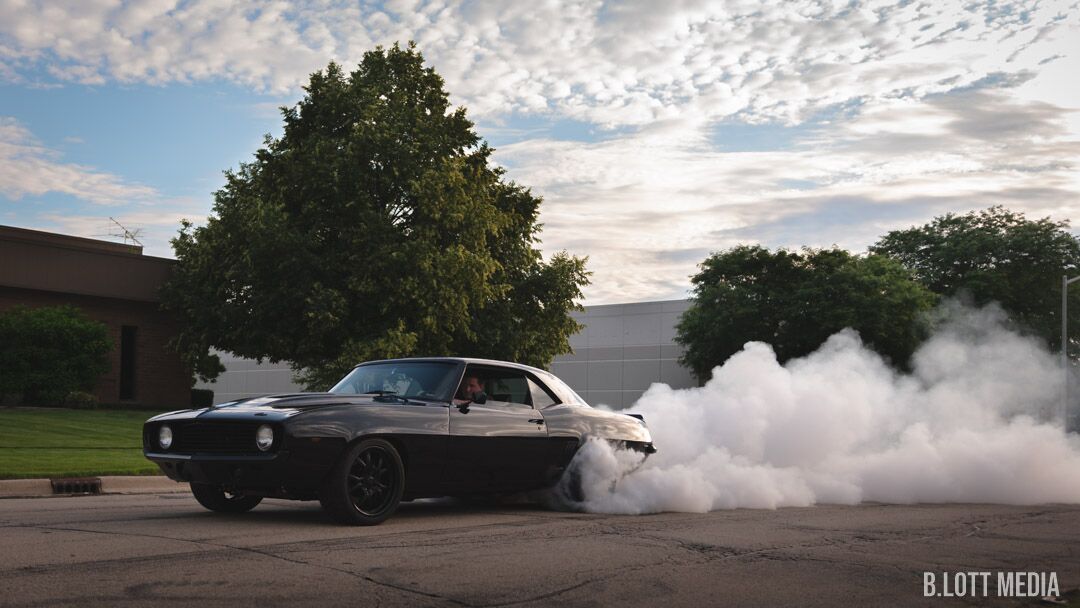 #1
2001 Porsche 911
Alex M. & Rebekah M.
#1
#65
2015 Lamborghini Aventador
Steve Hamilton
#65
#2
2017 Chevrolette Corvette
Heidi Sweet
#2
#3
2015 Jaguar F-Type
Jacob Kiser
#3
#4
2010 Chevy HHRSS
Aaron Hunzinger
#4
#5
2009 Chevrolet Cobalt SS
Mike Arvai
#5
#6
2016 Ford Mustang
Scott Robertson
#6
#7
1993 Mazda RX7
Andy Piche
#7
#8
1969 Chevrolet Camaro
Joel Hamilton
#8
#9
2012 Mitsubishi Evo
Zachary Rashid
#9
#10
2016 Lamborghini Huracan
undisclosed
#10
#11
2014 Ferrari 458
undisclosed
#11
#12
2016 Audi 3.0T
Sean Momsen
#12
#13
2017 VW Golf R
Shannon Skifstad
#13
#14
2007 Ford Mustang
Corey Ligon
#14
#15
2013 BMW 335IX
Brent Barker
#15
#16
2018 BMW M2
Lars Vogler
#16
#17
2014 BMW 328D
Parker Fuller
#17
#18
1998 Volvo S70
Steven Jorgensen
#18
#19
2011 Ford Mustang GT
Dan Latham
#19
#20
2002 Saab Viggen
JT Ohser
#20
#21
2013 Audi RS5
Joshua Waupoose
#21
#23
2016 Tesla X
Ben Raboine
#23
#24
2011 Audi R8
undisclosed
#24
#25
1990 Nissan 300ZXTT
Shane Hoover
#25
#26
2007 Chevrolet Corvette
Zach Edlund
#26
#27
2017 Ford Focus ST
Robert Johnston
#27
#28
2016 For Mustang GT350
Kirk Powell
#28
#29
2017 Nissan 370Z
Connor Lang
#29
#30
2007 Pontiac Solstice
Aaron Janichek
#30
#31
2010 Chevrolet Camaro 2SS
Gage Toline
#31
#32
2011 Chevrolet Camaro
Kevin Whitford
#32
#33
2008 Pontiac G8
Jon Hass
#33
#34
2006 Ford Mustang
Nathan Swenty
#34
#35
2013 Subaru BRZ
Jimmy leja
#35
#36
2018 Subaru WRX
Brian Cornell
#36
#37
2016 Chevrolet Camaro
Aaron Slusarek
#37
#38
2010 Hyundai Genesis
Thomas Saunders
#38
#39
2015 Ford Mustang GT
Dan Deckard
#39
#40
1991 Nissan 240SX
Cassie Skaife
#40
#41
2010 Nissan GT-R
Chris White
#41
#42
2010 Chevrolet Camaro
Edgar Mondragon
#42
#43
2012 Cadillac CTS-V
John Manderscheid
#43
#44
2003 Chevrolet Corvette Z06
Christiaan Atilano
#44
#45
2013 Nissan 370Z
Jacob Strange
#45
#46
2008 Saab 9-7x
Andrew Zimmerman
#46
#47
1999 Lotus Espirit
Jorgen Fulleylove-Krause
#47
#48
2017 Jaguar F-Type R
Clint Braun
#48
#49
2015 Jaguar F-Type S
Reid Yinko
#49
#50
2015 Porsche Cayman GTS
Robb Gessert
#50
#51
2017 Chevrolet Corvette
Kristie Nelson
#51
#52
2008 Chevrolet Corvette
Ben Schnell
#52
#53
2015 BMW M4
Viga Pilipavichius
#53
#54
2013 Scion FRS
Alex Gelina
#54
#55
2015 Honda Fit
Steven Miller
#55
#56 / / #29
2015 Scion FRS
Sean Miller
#56 / / #29
#57
2004 VW R32
Nick Jubie
#57
#62
2015 Polaris Slingshot
Scott Riley
#62
#63
A.Martinez // Wisconsin Car Enthusiast Club
2001 Porsche 911
#63
#64
O. Martinez // Dynamic Displays
Undisclosed
#64
#65
2015 Lamborghini Aventador
Ryan Nickson // SD Wheel
#65
#66
2012 Lamborghini Aventador
Shawn Chartier // Fitment Industries
#66
#67
2018 BMW M3
Fernando Gazzani // Rohana Wheels
#67
#53
1991 Nissan Skyline
Nathaniel Kraus // IVS Wraps
#53
#69
2017 Ford Mustang
Jordan Karweik // Karweik Insurance
#69
#70
2012 Audi S4
Shane Seaman // Stay Ill Clothing
#70
#71
2013 Lamborghini LP5640-4
Matt Nelson // American Advantage Insurance
#71